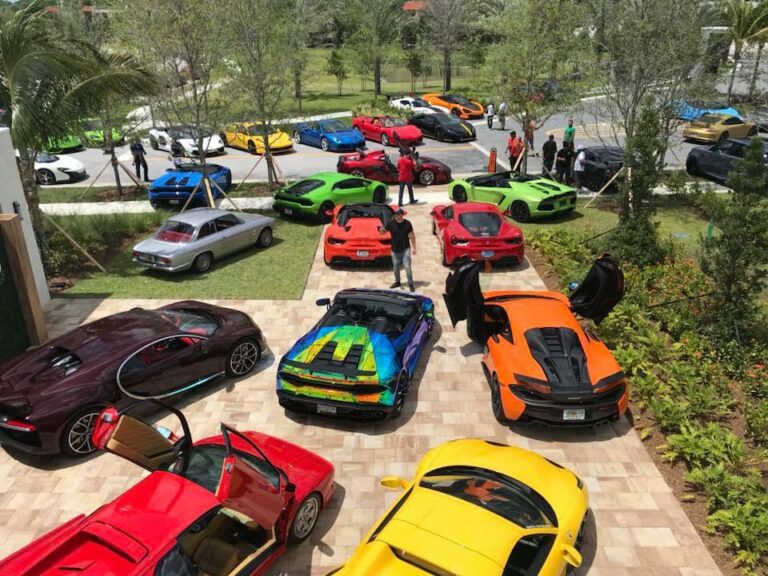 Formed in 2016, ECS' mandate is to organize exotic supercars and attend exclusive events as one coherent group. With several automotive lifestyle events occurring each and every weekend, it is imperative to be selective and our mission is to create experiences for the sophisticated owner of the wide array of supercars in our membership database.
In the playground of the rich and famous, Florida is home to some of the rarest and most expensive exotics on the planet rivaling London, Dubai and Los Angeles.
ECS membership is continually expanding to showcase the most outrageous exotics in the world.   With an established international member base, ECS VIP membership offers exclusive insights into supercar shows, social gatherings, ECS luncheons, house parties, meets, and cruises not available to the public.
With some of the World's most prestigious brands, ECS member cars include: Bugatti, Koenigsegg, Pagani, Ferrari, Lamborghini, McLaren, Aston Martin, Bentley, Porsche, Rolls Royce and a few supercar flagships from manufacturers such as Acura NSX, Audi R8, BMW i8, Corvette, Dodge Viper, Ford GT, Lexus LF-A, Mercedes-Benz AMG and Nissan GT-R.
● Connect with car connoisseurs like yourself, who enjoy the finer things in life!
● Enjoy VIP Access to all events ECS participates in.
● Beyond the weekly supercar show circuit, membership includes information on our location at lifestyle events focusing on: rare & fine whisky, wine, champagne food pairing, cigars, yachting, art, fashion, travel and  more.
● ECS VIP membership offers unparalleled business opportunities and personal connections.
● ECS VIP Membership provides premium notice and access to VIP reserved areas.
● ECS VIP member discounts totalling $5k with participating sponsors. 
● ECS VIP member only forum. 
● ECS VIP member apparel. 
● ECS VIP member decals.
Follow Us On Social Media